Regular price
$99.00 USD
Sale price
$89.00 USD
Unit price
per
SAVE 10%
Sold out
🔥
ALL PRICES ARE TAX INCLUDED
🔥
D2D DELIVERY ALL COSTS INCLUDED
🔥
INSTALL YOURSELF, NO PROFESSIONAL HELP NEEDED
🔥
ALL PRICES ARE TAX INCLUDED
🔥
D2D DELIVERY ALL COSTS INCLUDED
🔥
INSTALL YOURSELF, NO PROFESSIONAL HELP NEEDED
🔥
ALL PRICES ARE TAX INCLUDED
🔥
D2D DELIVERY ALL COSTS INCLUDED
🔥
INSTALL YOURSELF, NO PROFESSIONAL HELP NEEDED
🔥
ALL PRICES ARE TAX INCLUDED
🔥
D2D DELIVERY ALL COSTS INCLUDED
🔥
INSTALL YOURSELF, NO PROFESSIONAL HELP NEEDED
🔥
ALL PRICES ARE TAX INCLUDED
🔥
D2D DELIVERY ALL COSTS INCLUDED
🔥
INSTALL YOURSELF, NO PROFESSIONAL HELP NEEDED
🔥
ALL PRICES ARE TAX INCLUDED
🔥
D2D DELIVERY ALL COSTS INCLUDED
🔥
INSTALL YOURSELF, NO PROFESSIONAL HELP NEEDED
🔥
ALL PRICES ARE TAX INCLUDED
🔥
D2D DELIVERY ALL COSTS INCLUDED
🔥
INSTALL YOURSELF, NO PROFESSIONAL HELP NEEDED
🔥
ALL PRICES ARE TAX INCLUDED
🔥
D2D DELIVERY ALL COSTS INCLUDED
🔥
INSTALL YOURSELF, NO PROFESSIONAL HELP NEEDED
🔥
ALL PRICES ARE TAX INCLUDED
🔥
D2D DELIVERY ALL COSTS INCLUDED
🔥
INSTALL YOURSELF, NO PROFESSIONAL HELP NEEDED
🔥
ALL PRICES ARE TAX INCLUDED
🔥
D2D DELIVERY ALL COSTS INCLUDED
🔥
INSTALL YOURSELF, NO PROFESSIONAL HELP NEEDED
🔥
ALL PRICES ARE TAX INCLUDED
🔥
D2D DELIVERY ALL COSTS INCLUDED
🔥
INSTALL YOURSELF, NO PROFESSIONAL HELP NEEDED
🔥
ALL PRICES ARE TAX INCLUDED
🔥
D2D DELIVERY ALL COSTS INCLUDED
🔥
INSTALL YOURSELF, NO PROFESSIONAL HELP NEEDED
🔥
ALL PRICES ARE TAX INCLUDED
🔥
D2D DELIVERY ALL COSTS INCLUDED
🔥
INSTALL YOURSELF, NO PROFESSIONAL HELP NEEDED
🔥
ALL PRICES ARE TAX INCLUDED
🔥
D2D DELIVERY ALL COSTS INCLUDED
🔥
INSTALL YOURSELF, NO PROFESSIONAL HELP NEEDED
🔥
ALL PRICES ARE TAX INCLUDED
🔥
D2D DELIVERY ALL COSTS INCLUDED
🔥
INSTALL YOURSELF, NO PROFESSIONAL HELP NEEDED
🔥
ALL PRICES ARE TAX INCLUDED
🔥
D2D DELIVERY ALL COSTS INCLUDED
🔥
INSTALL YOURSELF, NO PROFESSIONAL HELP NEEDED
🔥
ALL PRICES ARE TAX INCLUDED
🔥
D2D DELIVERY ALL COSTS INCLUDED
🔥
INSTALL YOURSELF, NO PROFESSIONAL HELP NEEDED
🔥
ALL PRICES ARE TAX INCLUDED
🔥
D2D DELIVERY ALL COSTS INCLUDED
🔥
INSTALL YOURSELF, NO PROFESSIONAL HELP NEEDED
🔥
ALL PRICES ARE TAX INCLUDED
🔥
D2D DELIVERY ALL COSTS INCLUDED
🔥
INSTALL YOURSELF, NO PROFESSIONAL HELP NEEDED
🔥
ALL PRICES ARE TAX INCLUDED
🔥
D2D DELIVERY ALL COSTS INCLUDED
🔥
INSTALL YOURSELF, NO PROFESSIONAL HELP NEEDED
🔥
ALL PRICES ARE TAX INCLUDED
🔥
D2D DELIVERY ALL COSTS INCLUDED
🔥
INSTALL YOURSELF, NO PROFESSIONAL HELP NEEDED
🔥
ALL PRICES ARE TAX INCLUDED
🔥
D2D DELIVERY ALL COSTS INCLUDED
🔥
INSTALL YOURSELF, NO PROFESSIONAL HELP NEEDED
Share
View full details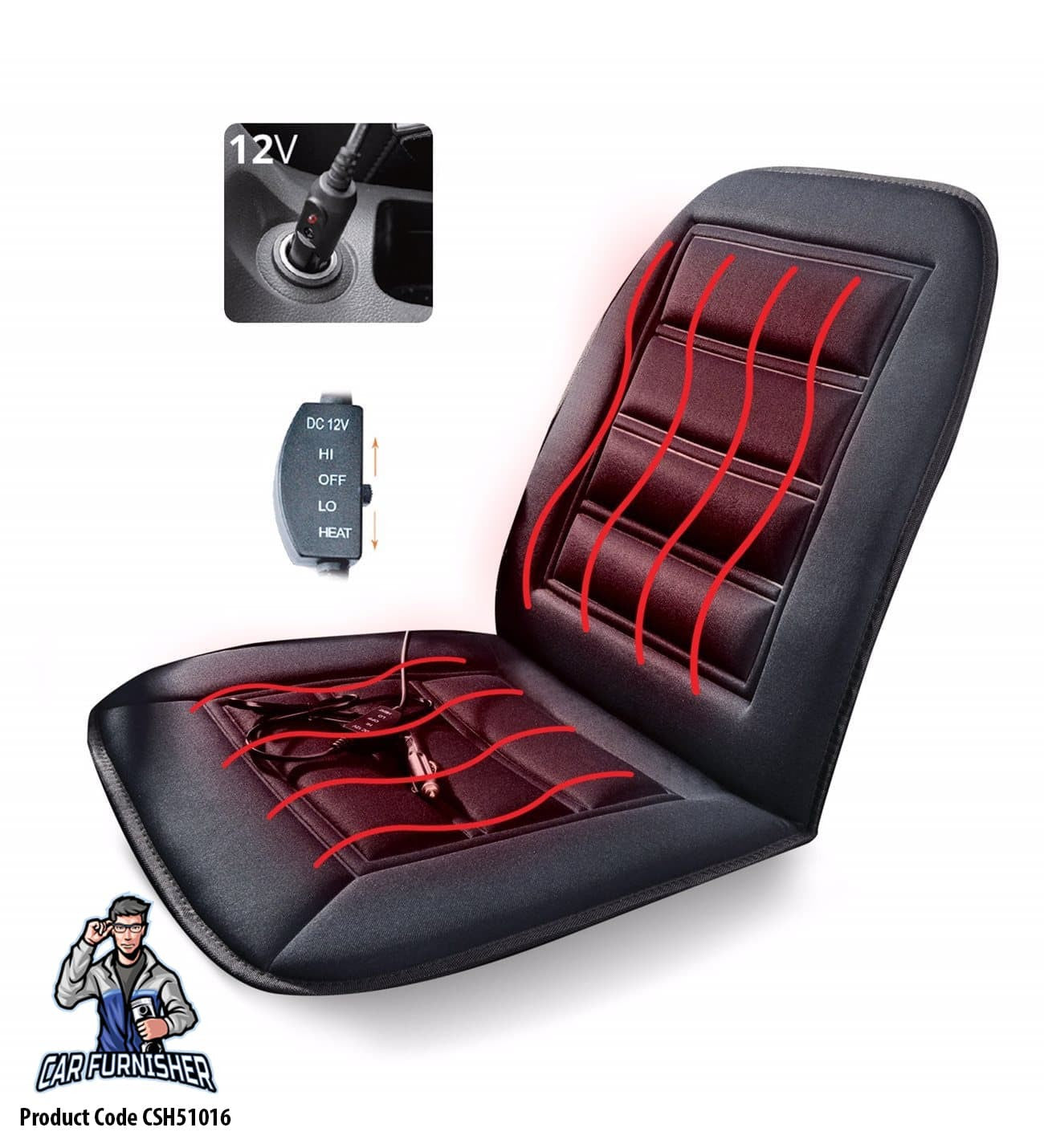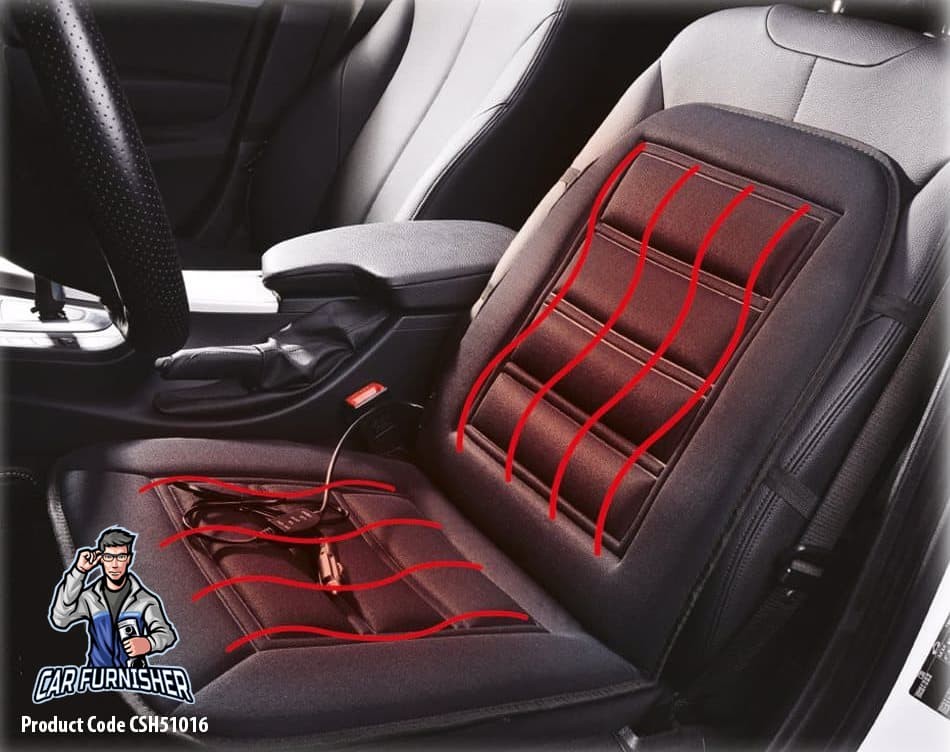 The heated car seat cover is the perfect car accessory to keep you warm in winter. It fits all car seats and is adjustable to fit any body size. The cover has two stages of heating, low and high, and heats up quickly. It also has a built-in safety system that turns the cover off automatically after two hours. The Heated Car Seat Cover is an excellent choice for drivers with chronic muscle or back pain.
Ultra-Fast shipping to your doorstep, all expenses paid
Overheat protection (Smart Chip Circuit Breaker)
Separate heat control for multiple seats, can be controlled independently (High-Low-On-Off)
Very comfortable design
Standard Fit for all car seats with adjustable straps
Heats fast
Works in 12 v car lighter jack 
Can be adjusted in 2 stages low and high
Puts on easy
Can help relax muscles and back pain with constant heating
- 1.1 kg total net weight (2.42 lbs)
- 1x pcs in one shipment
liked it a lot
It heats up really nicely, I'm very pleased with the two-level, it's ideal for those in cold cities.
quite good
It's heating up like an oven, takes only 2 minutes to be done, it's handy and sturdy but it would be better if it was a bit more affordable.
very nice
The first product I got I plugged it into the car in the parking lot and I didn't like the way it worked, it was barely heating and it wasn't heating the back part. I contacted the store and they said they could help me out right away if it doesn't work after a few days. Later I found out that it works efficiently while the car is moving. So don't make the same mistake as me and try it in the driveway, you will misinterpret the product. When we are in motion, the product is heating enough, it opens and closes itself automatically when it gets too hot. I liked the real performance so much that I ordered a second one for my other car. Thanks.
heats well
It starts heating up as soon as you put it on, it's good in the mornings when the temperature is below 5 degrees. The price is high. It draws 36Watts at full power, which is equivalent to two chargers, so it won't drain your battery for a long time. It reaches the maximum temperature within 2 minutes.
faster than expected
I really liked it, thanks. It heated up in 1 minute.
Satisfied with the car seat heater
I bought it for my child in the back seat. It heats up in 2 minutes. The cable didn't reach the back seat, so I cut it and added something in between. It consumes 12V, 2A, which is 24W power. Use it only when the engine is running, otherwise you'll drain your battery.
nice heating power
The product is really successful in these colds, it heats up the body in 2 minutes.. the only problem is that the cable is too short. I got it for my daughter who's sitting in the back seat, the cable wasn't reaching the charging plug, so we solved the situation by adding a cable
Other Models For Car Seat Heaters
Frequently Asked Questions
Will i pay any taxes or additional costs on arrival?

No, absolutely not. All our prices are tax included. If by any chance you have to pay any tax or additional costs please contact us with proof of payment, we shall refund you the amount you paid.
How much does shipping cost?

You can see the shipping cost in the "Shipping Timeline" section at the bottom right side of the product image. To see the final shipping cost just add an item to your cart and proceed to checkout (Or click the "Buy it now" button). At the checkout you will be presented with the option to enter your address. Once your address is entered, click continue and you will see the shipping cost above. We offer free shipping to 92+ countries. But in the end, the shipping costs will depend on the item ordered, the country of destination and the amount of the ordered product.
Will this product fit my car?

Our products are universal fit, thus fitting 95% of all car models on the market. But to be sure of the fit, just send us a message on our live chat support at the bottom right corner with your car brand, model and year. We shall check and answer promptly.
Can i install this cover by myself ?

Yes, you can. The cover comes with a comprehensive written and video guide for fitting along with the box. There is no professional help reqiured.
Which payment methods do you support ?

We support all major credit and debit cards as well as PayPal, Klarna, Ideal, BanContact, Amazon Pay, and Shopify Payments (Such as GooglePay, ApplePay etc.) and "CRYPTOCURRENCY" payments (For cryptocurrency payments, send us a message and we shall provide a payment address for you).
When will you ship my item ?

Products are usually shipped inside 3 business days after order confirmation. But it rare cases it may take 3-7 business days to ship your items. We do not work on Sundays.
When will the item arrive to me?

You can check the delivery dates under the "Shipping Timeline". You can find it under the "Buy it now" button and above the product description. Delivery time updates automatically when you choose different delivery methods and countries. We will also send you a cargo tracking code via e-mail once we ship the item,
Which cargo companies do you use for shipping?

We use FedEx, UPS, DHL, USPS, PTT and Cainiao.
Can i return my product if i do not like it?

Yes you can. Please check our "Product Return Policy" at the bottom of this page for your rights and the steps you need to take.
What happens if my item doesn't arrive?
Will i receive a tracking number for my shipment?

Yes you will. We will send you an automatic e-mail with your tracking number once the item has shipped.
Do you provide after shipping support?

Yes we do. If you have any problems with the cargo company, if the package is having problems in delivery, if you are having issues fitting the item to your vehicle or any other problem you may have, just send us an e-mail at info@carfurnisher.com or contact us via our live chat at the bottom right corner, we will be glad to assist you.
I have a discount code, where can i use it ?

You can use your discount codes in the checkout section. After you have added an item to your cart or clicked the buy now button, enter your shipping address and click continue. When you get to the payment page, at the upper side of your screen find your product and below that will be a box to enter your code.